Adult Program
ADULT DRIVERS EDUCATION (18-24 YEAR OLD)
​​​​​​​If you are 18-24 Years of age Texas law requires you to take an adult 6 hour permit class in order to obtain a Texas license. If you are over the age of 25 and already have you drivers permit, the course is not mandatory but highly recommended that you also take our 6 hour class to enhance or freshen up your driving knowledge and skills in order to pass both the written and DPS Road Test. Take Our Class On Saturday; Get Your Permit To Practice On Monday!
Adult 6 HR Classroom Course includes:
• Classroom setting with licensed instructor teaching class
• Permit testing (written Rules & Signs test given at end of day)
• Certificate of Completion issued at end of course after completing course and passing written test.

Classroom course is held on the 1st Saturday of each month at our Lufkin Office at 406 S. Medford Drive (Loop 287), across the highway from Lufkin High School.

Arrive at 8:50 a.m. with two forms of official I.D. (Birth Certificate, Social Security Card, Texas Photo I.D., Immigration Card or Passport). Class begins at 9am sharp. Bring a lunch or snack! At 3:00pm, class concludes and the D.P.S. Written Exam is administered.

Classes have limited seating, so it is recommended that you Register online or by phone in advance.
---
ADULT IN-CAR PRIVATE LESSON
We offer one on one Behind-the-Wheel instruction for adults of any age
• Lessons are in 1 hour increments, with a qualified instructor
• Morning, Afternoon, Evening and Weekend lessons are available
• Students 18-25yrs must have previously completed an Adult 6 hour Classroom Course (we offer on the 1st Saturday each month) and possess a "Permit to Practice" or already have a valid license.
Register ADULT IN-CAR PRIVATE LESSON
---
ASSESSMENT OF ADULT / SENIOR DRIVING SKILLS
Many families are faced with the prospect of determining if their loved one is a competent driver, or in some cases, no longer able to drive safely. A knowledgeable third-party assessment may help ease difficult decisions made by family members.
Carlton Driving School offers drivers assessment of their family member's driving capability via written testing and Behind-the-Wheel competency skills testing. Eligible adult must already have valid Drivers License or Permit.
Register SENIOR DRIVING SKILLS
---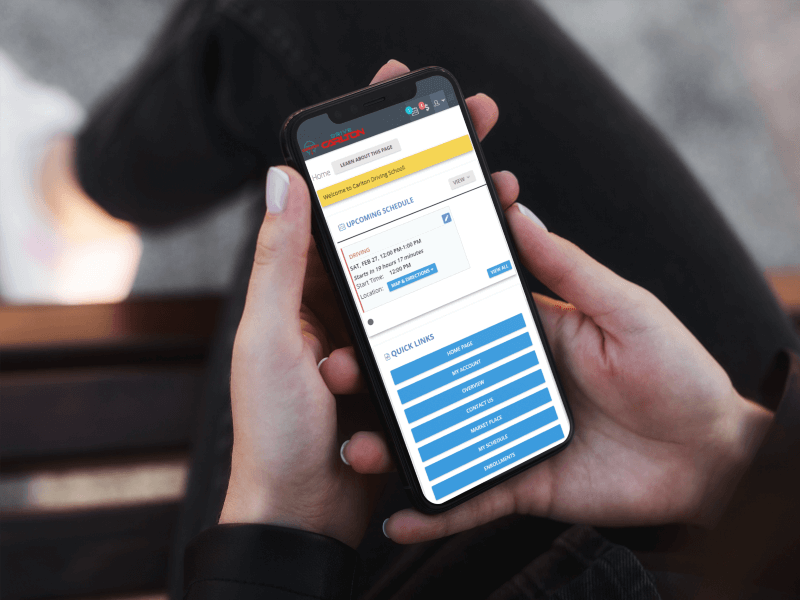 Follow progress of your program, schedule lessons, pay balances and more, from any device.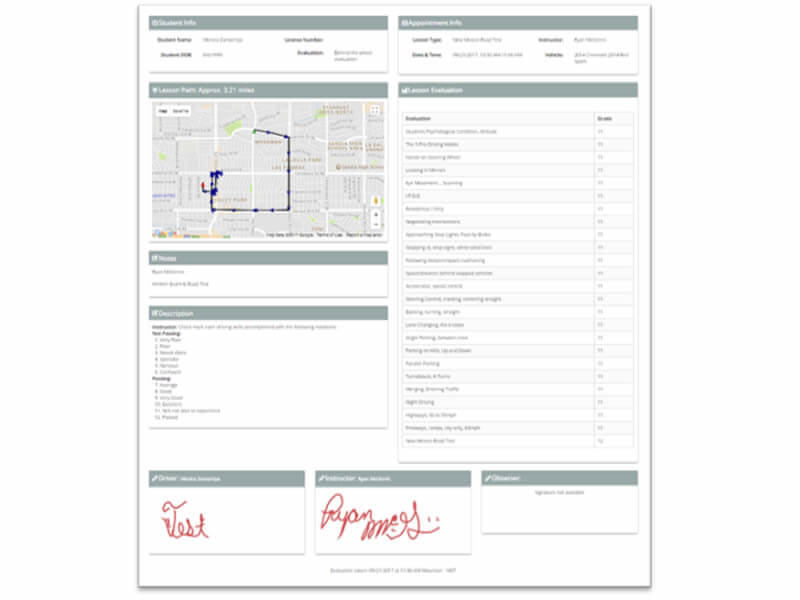 In car evaluations sent to parents and students as soon as instructor completes the lessons.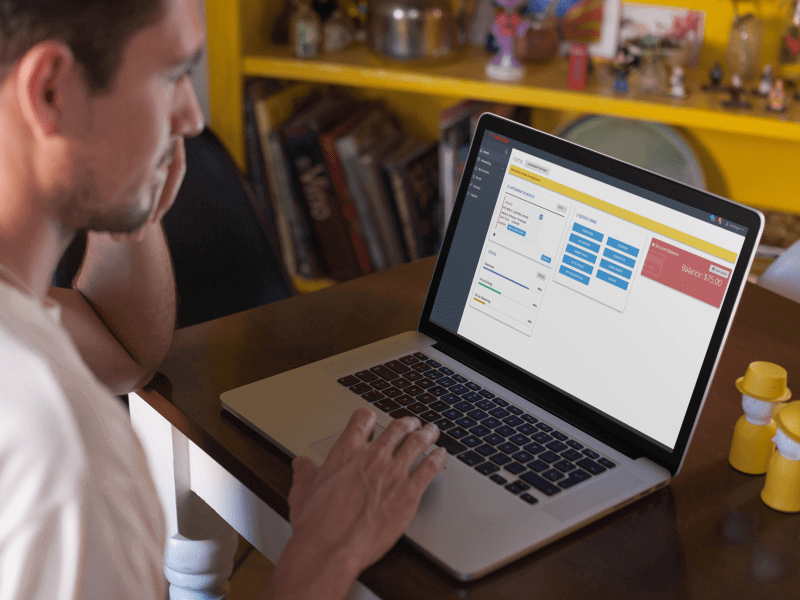 Students and parents can access student information 24/7 from the Student Portal.